CI
"Creative New Values in Life and Dreaming of a Better Future for our Customers"
CI uses as base color, Orange, Green and Blue. Color Orange represents the vitality of Refinery's energy, Color Green expresses the growth and consideration of Retail/Service business divisions and Color Blue symbolizes the leadership toward the top through transparent management. It presents Sun, Ocean & Sky, and Earth to give simple, yet dynamic impression.
Signature combinations indicate combining various symbols and logo types by a certain rule and prohibit random mixture between them.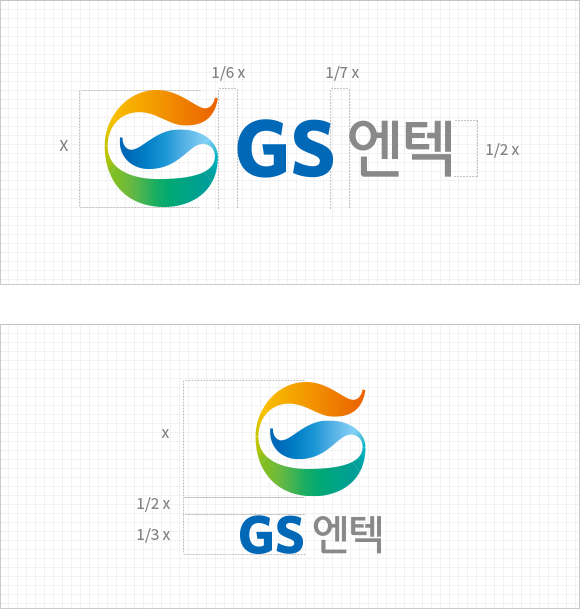 Signature
Application Type(Tag Type)
This is for a limited use according to complex background colors.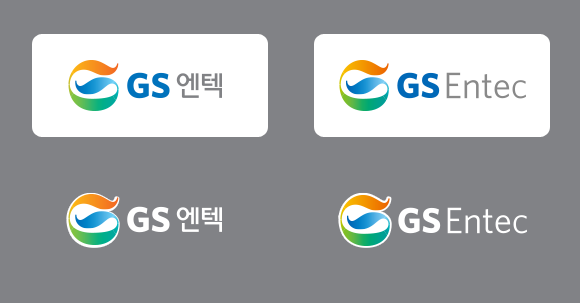 With six basic colors in gradation, the symbol mark shows brightness, activeness and dynamics. Coloring should be based on Four Gradient Colors but when other colors are used, the gradation scale as below should be referred.
심볼마크의 색상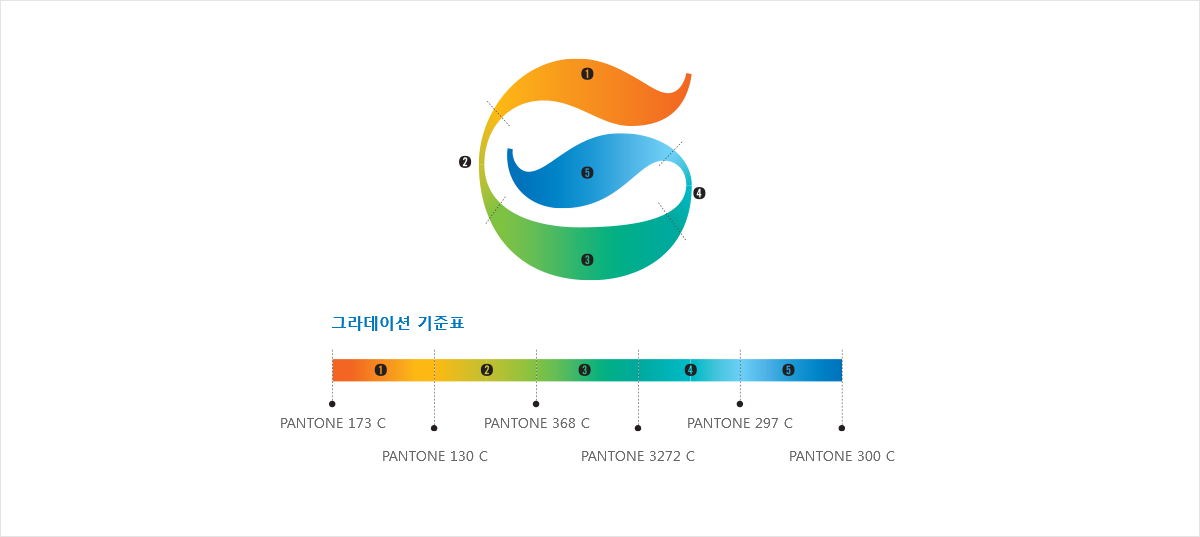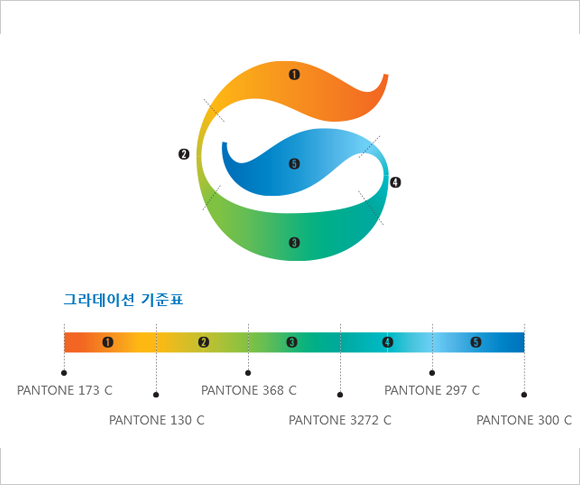 4색 표현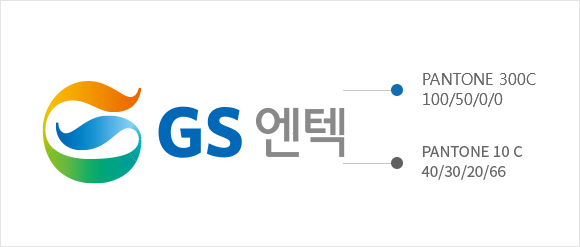 3색 표현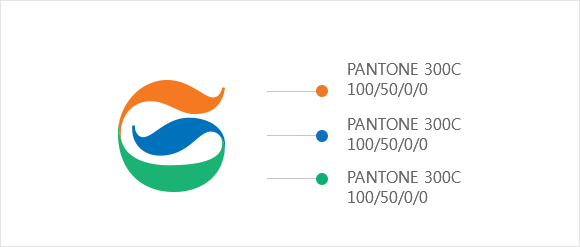 The basic communication should be done with 4 Gradient Color on the Symbol, and the Accent Color to express GS is Jade Green. Service Spaces and other areas where the use of Gradient Color is difficult, Accent Color can be applied.
GS
COLOR
SPOT
CMYK
(Process)
RGB
(DESKTOP)
RGB
(BROADCAST)
HEX
(WEB-SAFE)
PANTONE
321C
100/0/50/0
0/153/153
0/153
009999
PANTONE
300C
100/50/0/0
51/102/204
20/102/204
3366CC
PANTONE
368C
53/0/100/0
153/204/0
600/200/10
CC6600
PANTONE
173C
0/75/100/0
204/102/0
20/102/1
999999
PANTONE COOL
GRAY 10C
0/0/0/5
102/102/102
102/102/102
PANTONE WARM
GRAY 1C
0/0/3/8
235/235/227